New Patients Please Call 850-279-5374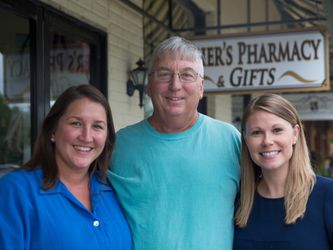 Johnny Roehm, RPh
Morgan Burch Roehm, PharmD
Katelyn Roehm Tidwell, PharmD
Serving the DeFuniak Springs Community
Offering Curb-Side Pick Up
Serving our Community Since 1954
Here at Fisher's Pharmacy, your family's health is our top priority and we will take the time to answer any questions. We offer traditional prescription filling, immunizations, curb-side pick up and much more.
What Our Patients Love About Our Pharmacy
Subscribe to our newsletter
Stay up to date with our pharmacy with exclusive content.